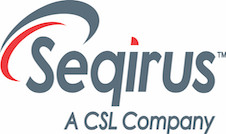 "Cancer Pain All the Same? From Mechanism to Treatment…Can We Do More?"
Time: 7.00pm - 9.00pm, please note - a two course meal with beverages will be served.
Date: Thursday 15 June 2017 (immediately after the CNSA Welcome Reception)
Venue: River Bank Rooms 3 and 4 - Adelaide Convention Centre
Speakers: Dr Richard Heah
Description:
Management of Cancer pain is complicated as it can comprise of both neuropathic and nociceptive elements. This presentation will discuss how to identify symptoms of neuropathic, nociceptive and mixed pain and discuss how identification of pain type may influence pain management approaches. Clinical trial data relating to the use of Tapentadol in oncology, chronic low back pain and osteoarthritis patients will also be presented.
*Note: this dinner is not available for exhibitors to attend